June 7th 2003
- It's 2:20 a.m. and we just recently returned from playing in Greentown at the first annual Jesus Prom. It was a really awesome time with a great, very energetic crowd. Pat Broke three strings in one set. . . big surprise! Everyone danced and had a great time while worshiping God. I have to be up in less than 5 hours to go to get ready to play bass for Church tomorrow.
Later
-Aaron-
June 11th, 2003
Well, summer is here and all the busyness begins. The band will be pretty busy this summer too. Check out the schedule section of the site to see when you can come check us out! We are really excited about being in some different places (Bremen, IN - Godfest; Greentown, IN - Pumpfest). God Bless!
-pat
June 29, 2003
We played today at the First Annual "Park and Praise" event here in Wabash today. We had a decent crowd, sold four of our CD's and gave out my first autograph! We came away with a good feeling about the whole deal, and really looking forward to playing again!
-pat
July 21, 2003
Well we have survived camp! What an awesome time. Lots of people bought CDs and I am thankful for that (a couple of them didn't work, so if yours didn't work get in touch with me and I'll get you another one), and lots of people had nice things to say about our set on Tuesday night. Thanks so much. How 'bout that Riley and his band, huh? Well, hope all you Quaker Haveners are getting some much needed rest. We'll see y'all soon!
-pat
August 8, 2003
Hey all you Camp Tecumpseh people!!!! You guys ROCK! I hope y'all had a good week at camp. Thanks for making our time there so special. Again, if you are interested in a CD e-mail me at
patrick_byers_music@hotmail.com
and I'll let you know what you need to do. They are $5! God Bless you all!
-pat
September 29, 2003
Thanks so much to all y'all who came out to the Jars concert early. Hopefully we made enough of an impression that we may be able to get future shows! Pretty cool, huh? Remember to come check us out with Riley Armstrong and One Time Blind at Bachelor Creek church on Nov. 2nd.
-pat
October 6, 2003
Hey all you FCAers! Didn't we have a good time! Thanks for letting us play kickball. Boy, it's been a long time since I have done that! You all ROCK! Please remember all committments that were made. Honor God and He will honor you!!! Hope to see you again soon!
-pat
February 13, 2003
Man, it's been a while since we have posted anything here. Since November, so noteable performances have been at Farmland Friends (boy, was that a wild night), in Kokomo on New Year's Eve (with bands All of Thee Above and Blue Star Highway - I think I am still experiencing hearing loss from that one), and this past weekend at the Quaker Haven Winter Sneak event. All of these were a ton-o-fun, and we hope to play in these places again. So, when we do, make sure y'all come back out and join us. Stay posted to the Schedule page to see when we are going to be around again. Love to y'all!!
-pat
November 3rd,
God did some awesome things this weekend with the Been There band! We had the awesome opportunity to play with Riley Armstrong and One Time Blind. On Sunday we played to a packed house to what we have estimated to be more than 700 people. It was by far the best we have played yet. We had just, that week, worked out a new song that is really hitting home with me. New songs. . . New awesome Shows... It's all Happening!
- Aaron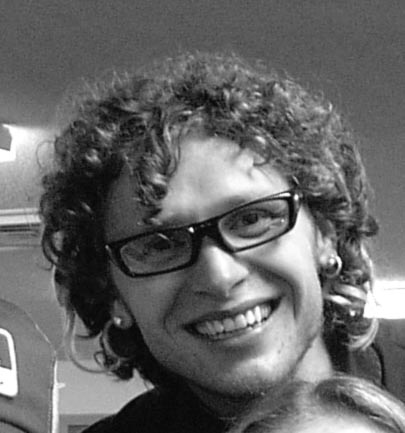 Riley Armstrong